News
End of an Era-Farewell Saab 340B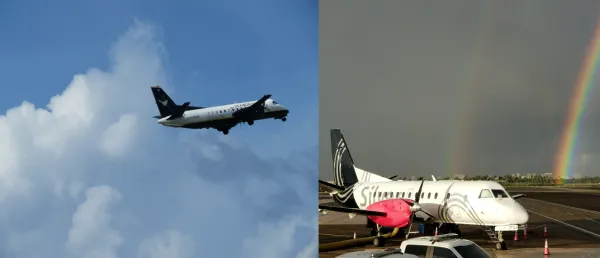 This week we say good-bye to what it was the work horse of our company for almost a decade. After faithfully and safely transported our passengers and us, our beloved Saab 340B leaves us for good. Silver Airways first Saab 340B joined the fleet on December 2011 to replace the Beechcraft 1900D Silver operated under the Continental Connection flag. From 2012 to 2013, Silver operated the Saab 340B under the United Express Flag until the affiliation between both airlines was dissolved. We had a total of 34 Saabs under the Silver Airways flag.
Seaborne Airlines acquired its first Saab 340B on December 2012 to replace the de Havilland Canada Twin Otter DHC-6 and take over American Eagle's routes after Eagle decided to cease operations out of San Juan in 2013. Seaborne acquired a total of 8 Saabs 340B operating to 17 destinations becoming the number one regional airline in the Caribbean and the first and only FAR121 airline to displayed the Puertorrican Flag on its airplanes with the motto "No one flies our flag higher". 
For me personally, it is extremely sad to see them go. My first ever flight on a propeller aircraft was in a Seaborne Airlines Saab (N341CJ). That specific aircraft became my favorite of the fleet and I shed tears the day it left. I was fortunate to do its last flight under the Seaborne Flag on August 6, 2020. It is the End of an Era, and I hope our new fleet of ATRs served us as safely as our Saabs did.
Farewell my dear friend and Blue Skies Ahead.
Raul J. Daumont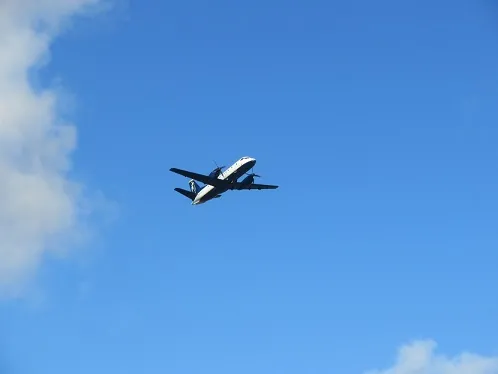 N341CJ
End of an Era-Farewell Saab 340B
AFA Negotiations Update 08/04/2022